More and more people are finding it difficult to maintain a working relationship with big corporations and for a good reason. Everything has become so data-driven that there is little room to be passionate about your work. This is why a lot of people start their own business, as they get to run things the way they see fit. Truthfully, the majority of small businesses fail, but that doesn't mean that business owners fail. Every mistake is a lesson, and those who can salvage these negative outcomes, can turn things around and create a successful business. So, let's see what are some key things to look out for when you are starting your business. Technology can also be very helpful, and not just in a professional sense, we use it for entertainment every day. But of course, it can be helpful for business, too.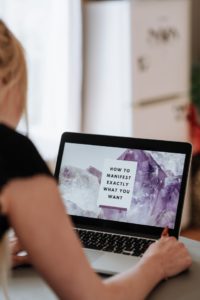 Unique Value Proposition
This is probably the most important thing to figure out and should be the main driving force behind starting a business in the first place. You need to determine how you are going to make an impact, and how you are going to do things differently. In other words, you don't need to reinvent the wheel or come up with a brand new product, just find a way to do something better.
Smaller companies are more agile, they can make quick changes or alter their approach, so don't be afraid to experiment with your sales pitch and allow it to evolve on the fly.
Talk with Your Customers
It's important to be creative and demonstrate just how valuable your product or service can be, but it's also important to meet client's expectations. So, before you start your business, think about who is your target audience and talk to them.. They can also be creative and can provide you with useful insights. So, you can make your ideas even better and ensure that a portion of your buyers are genuinely excited for the product or service you are going to bring. Moreover, you can exchange contact numbers and get useful leads even before you start.
Work with People Who Are Just as Passionate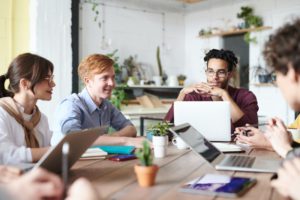 You can't make it on your own, it's going to be too overwhelming, and if you need a team, make sure they are excited about the idea. One thing that all startups tend to do is really work overtime, since the whole 9 to 5 concept cannot exactly apply when you are in the process of building your business. So, if you surround yourself with go-getters who don't mind over time and who are eager to make it work, things will be a lot easier.
Create A Website and Social Media Pages
Finally, you need to promote your services and your products online. Don't pour too much money into this yet, but still, make sure your potential clients can find you online. These are basically digital business cards that you can promote on your own or outsource promotion services to another business. Once you have a stable income or financial stability, you can think about how to promote your services online more effectively.
These were some things to have in mind when you start your own business. Of course, there is going to be a lot of bureaucracy and juggling the maintenance expenses, and if you plan to get a loan for this, then you should probably write a business plan.