Sports betting fans know just how thrilling and uplifting it is to be a faithful follower of a certain athlete or team and watch them play after you've placed a bet on them. Recently, sports betting has been legalized in many countries worldwide since the number of those interested in placing a wager has grown significantly. What is more, governments across the world are seeing the benefits of legalizing online sports betting in terms of having more control over the gambling sector as well as bringing more money into their budget.
One of the latest countries to legalize sports betting in Europe is the Netherlands, while in the USA more and more states are passing bills that allow online sportsbooks to operate. And it seems that sports betting fans couldn't be happier about these decisions. Firstly, in this way, they will have access to trustworthy and reliable sportsbooks. But also they can benefit from the welcome bonuses and promo codes whenever they sign up with a new operator.
What Are Welcome Bonuses and Promo Codes?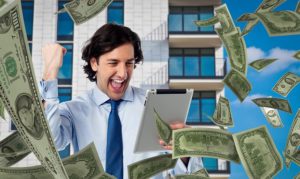 Welcome bonuses and promo codes are a unique way in which online sportsbooks promote their betting platforms, and in return, players are offered a chance to wager more for less money invested. These promotions come in different shapes and forms, and in this article, we'll go over the basics that you need to know before signing up for an account with a new operator.
How Do Welcome Bonuses and Promo Codes Work?
Most welcome bonuses and promotional offers are reserved for new users. However, some sportsbooks also offer special promotions for their regular visitors on a monthly, weekly, and even daily basis.
The process of getting the bonus is really simple. The necessary step includes signing up for an account on the gambling platform. If the promotion includes a special code, make sure to find that code somewhere on the main page of the website before you begin the signup process. If there isn't any code, you should make sure that you are aware of all the requirements that surround the bonus that you want to get. Therefore, take a few minutes to go through the Terms and Conditions before you open a betting account.
What Type of Bonuses and Promotions Are There?
Online sportsbooks are getting more and more creative in terms of bonuses and promotions as time goes by.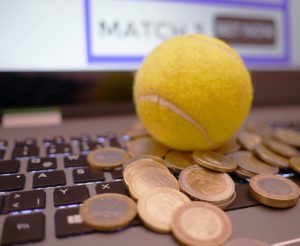 Some of the best online bookies have very generous offers for their new users that are very hard to ignore. But the most popular types of promotions include the following:
The minimum deposit bonus – the bettor is required to deposit a small sum for the first time.
The no deposit bonus – the bettor can play for a certain time without depositing anything
Matching bonus – the entire sum that the bettor deposits is multiplied by a certain number.
Each of these promotions is very popular among bettors worldwide, and it's very likely that you will find them on the best sports betting sites.