Less than 30% of people in the world are actively engaging in some physical activity that can be classified as exercise. Still, exercising might be one of the most beneficial things for our whole body and mind. Unfortunately, many people are struggling with working out and fitting it into their tight schedule. Luckily, the digital world that we live in provides many solutions for people to stay at least moderately active.
With the help of different mobile apps, exercising can become easier, and also more accessible. Here are some apps that can help you on your fitness journey.
FitBit Coach
This app is available for almost all mobile platforms and also on the web.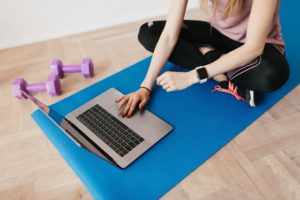 Like the majority of fitness apps, it has a free version or a Premium version with a yearly or monthly subscription fee. If you like fitness gadgets you probably already heard of the Fitbit tracker, but you can use the app even without the band. What you'll find in the app are tons of useful workout videos you can watch. And the best part is that these are not the typical gym exercises – but rather something you can do basically anywhere.
Onyx
If you are an iOS user, you will love Onyx. Those who feel like exercising and following their workout plan, but don't want to be monitored can try Onyx. Even if this app is not free to download, it is an AI-based application that will keep you disciplined. Namely, the app is designed to track and watch your form, reps, and counts and it provides you with useful feedback.
Forte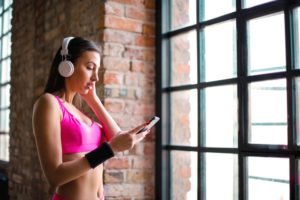 With this app, you can stream live workouts on the web, and enjoy their services for 30 days for free. Of course, you will have to subscribe and pay a monthly or annual subscription afterward to continue using these services. Users will have access to live streams where an instructor will be guiding them through the exercise process – the best part is that the rest of the people including the instructor cannot hear or see you.
You will be able to find classes of various intensity, lengths, those where you'll need some equipment such as bikes, weights, and more.
Fit Radio
Fit radio music-streaming app makes exercising way more fun and bearable. Most gyms perform better when listening to music, and some even say that it feels like the music can make the time pass faster. This is what apps such as Fit Radio are designed for. You will get tons of workout playlists ready to be streamed, and also playlists for guided workouts. Besides, you can get the free version with limited content or subscribe to a Premium account and have access to it all.
MapMyFitness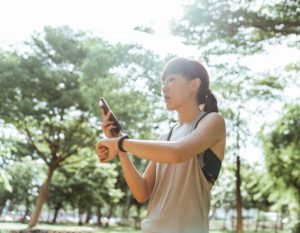 Finally, this exercise-tracking app had to make it to this list. Regardless of whether you prefer accessing exercise apps via your phone or your computer, this app got you covered. If you are new to the whole exercising thing, you will find this app quite useful. It allows you to record all your physical activities, and it will calculate how much time spent exercising, how many calories you burned, and more. In addition, you can pair it with your fitness tracker and get much more useful statistics if you decide to get the MVP membership.