Tennis is one of the most popular sports in the world, and tennis players are revered for their skill, stamina, and competitive spirit. Tennis matches can be exhausting, as some of them can last for hours, so players need to be in tip-top condition. This is why it's a very big deal when you are a top player in a generation. Thanks to advancements in medicine and approaches to training, modern tennis players are able to perform significantly better compared to those a few decades ago. Meaning the list will mostly consist of the players who are still active on the scene.
Rod Laver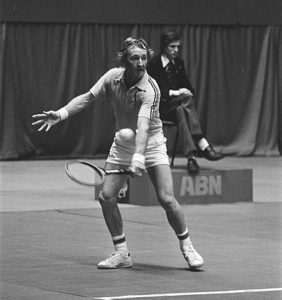 Although the players today are in better shape compared to those in the mid-1900s' there is a good chance that Rod would be able to hold his ground.
Rod is a legendary player from Australia and he ranked as the number one player for seven years in a row (from 1964 to 1970). Throughout his career, he has won more than 200 titles, and no one comes close to that number. Rod even won a Grand Slam as an amateur and if he was not excluded from the tournament for 5 years during the 60s' he would have definitely set records that are even harder to beat.
Rafael Nadal
Rafael could have easily been the number 2 player of all time were it not for tendinitis in his knees. These recurring problems severely hindered Nadal to realize his full potential, but even with this handicap, his resume is still impressive. He already has 20 Grand Slam titles, and is rightly called "The King of Clay." He might not be the GOAT but he is definitely the greatest player on the clay court and it's unlikely he will lose that title any time soon. Nadal became a pro player in 2001 and has won almost 90 titles so far. He even got the gold medal during the 2008 Olympics.
Roger Federer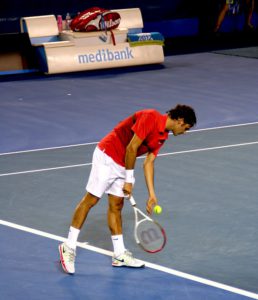 A few years back and everyone was convinced that Federer would solidify his spot as the greatest player of all time. For over 300 weeks he was ranked as the top player, and he managed to maintain his position even in his late 30s'. In all honesty, he is still winning and dominating his opponents. However, no king rules forever, and younger players began to catch up to Federer and one eventually surpassed him.
That being said, even the matches he lost were never easy. He is incredibly focused, resilient and a true seasoned veteran when it comes to tennis matches. Roger Federer has over 100 titles and 20 Grand Slam titles.
Novak Djokovic
Novak is currently the number one player in the world. He is in his late prime and yet shows no signs of slowing down or even thinking of retirement. In other words, he is likely to win more Grand Slam titles, and he is only 1 title short of catching up to Federer and Nadal. Novak has been at the top spot for 326 weeks, and it's still counting, which makes him the greatest player of all time. Novak dominated the French Open in 2021, where he beat Nadal in the semi-finals on the clay court. That's just how scary Novak really is, he can beat the king at his own game.